Sierra Leone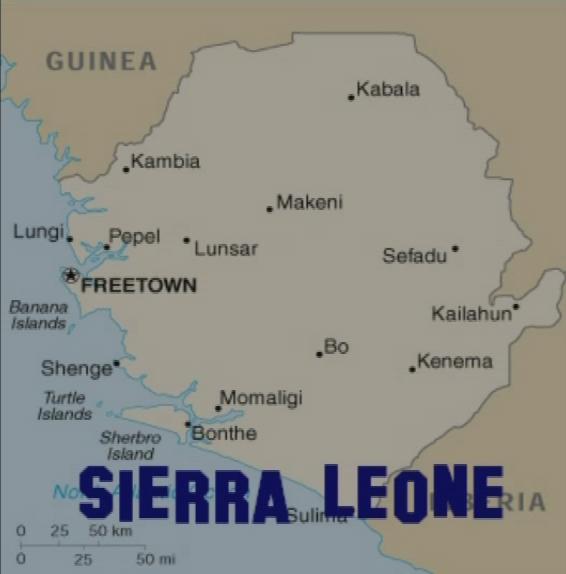 Sierra Leone is a republic in West Africa with an area of ​​71.740 sq km. Sierra Leone is bordered by Guinea, Liberia and the Atlantic. There are approximately 5.34 million people living in Sierra Leone, or about 75 people per square kilometer. Life expectancy was 42.6 years according to WHO data for 2006. This makes Sierra Leone one of the five countries with the lowest life expectancy.
For years, the former British colony has occupied the last place on UNDP's list, equivalent to the status of the least developed of 177 surveyed countries. The medical care is not guaranteed, as the resulting costs can not be applied. The equipment in the few hospitals and medical practices is more than makeshift.
Already one of the poorest countries in the world, the plight after the devastating civil war between 1991 and 2001 became even greater. Even today, many people live in shelters, as entire villages have been eradicated and massacred.
The children, who lost their parents during the war, are particularly suffering. They are usually only provisionally supplied by relatives or neighbors. There is no roof over the head, no bed, rarely meals and hardly any clothes. The tuition can not be raised. The children fight for the bare survival from today after tomorrow with no prospects for the future.
The situation has aggravated by the outbreak of Ebola in West Africa. The country, together with Guinea and Liberia, has experienced the largest and most complex outbreaks of the disease. Thousands of deaths are left by orphans who, for fear of contagion, find no new home and live on the streets.
First encounter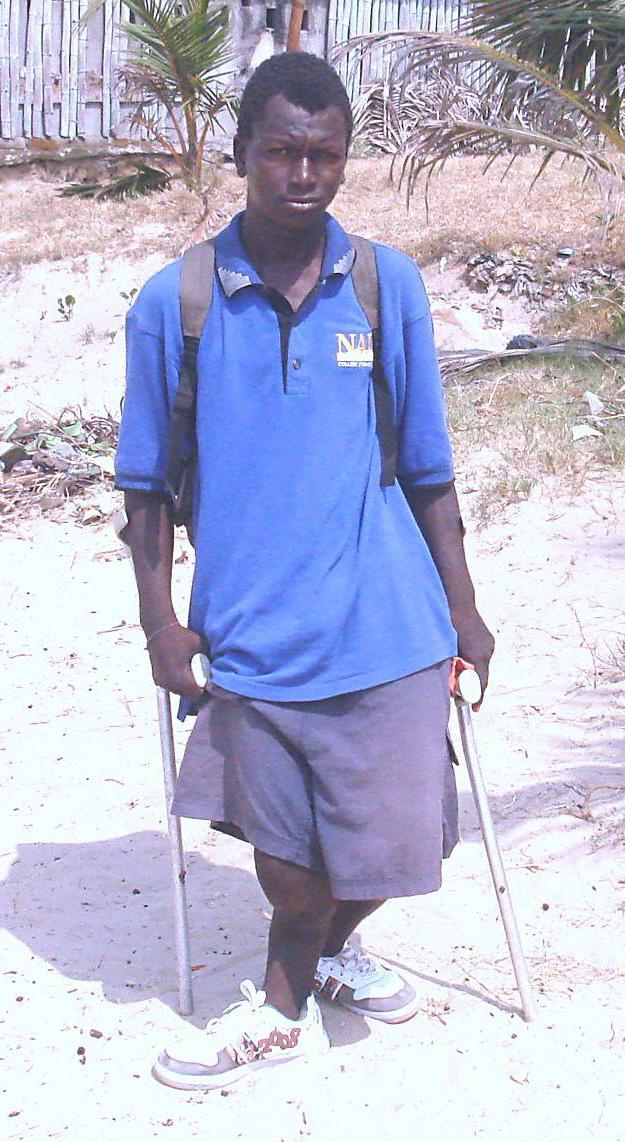 Walk on the beach. We were happy to be with us for a moment. So many first impressions had to be processed. There he was suddenly. Abass.
Did we find him? Did he find us? Who can say that? Today we know: we met each other.
His walking aids had certainly experienced better times, the lower part, which is used for extension, is completely absent, the rest shows nothing of its former color but rust. On his feet flip-flops, he always gets stuck in the sand and we slow down our steps so he can keep up with us.
His story
He is probably 5 or 6 years old when in the war a bullet pierced his right leg. For days he waits for help alone in a ditch. At some point someone comes, takes him to a hospital. He undergoes emergency: his parents are dead. Much later somebody tells him that two younger siblings survived. He is too small, too injured, too traumatized for possible hints. Later, no one will know anything about the whereabouts of his siblings, possible traces will have been lost, how much is lost. So also Abass memory of his birth date. Abass does not know when he was born. Abass also has no address. He lives on the beach. His only possession: The T-shirt and the shorts he wears and washes every day, his flip-flops, at least two sizes too big and his biggest sweetheart, his assistants, rusted, way too short, but without them he could not walk.
His wish
Abass asks for help. No, he did not want money. He wanted to attend school: This boy has to learn. Reading, writing, arithmetic. This boy has to be able to take care of himself later.
We are deeply moved. Our first thought: His story does not fit into our plans. But it was already too late, because his story had long since spread in our hearts when we were not even sure if we understood everything correctly.
Meanwhile, Abass visits the school with growing enthusiasm. Our friend Lamin Bangura called Coleson has included him in his family. A Schermbecker godfather for Abass has been found and even received the first personal lines written by Abass himself. Our plan is supplemented by an important point: When the children's house is ready, will also move into it.
Nice that there is you, Abass Tarawally. Welcome to our life.
Song for Yeabu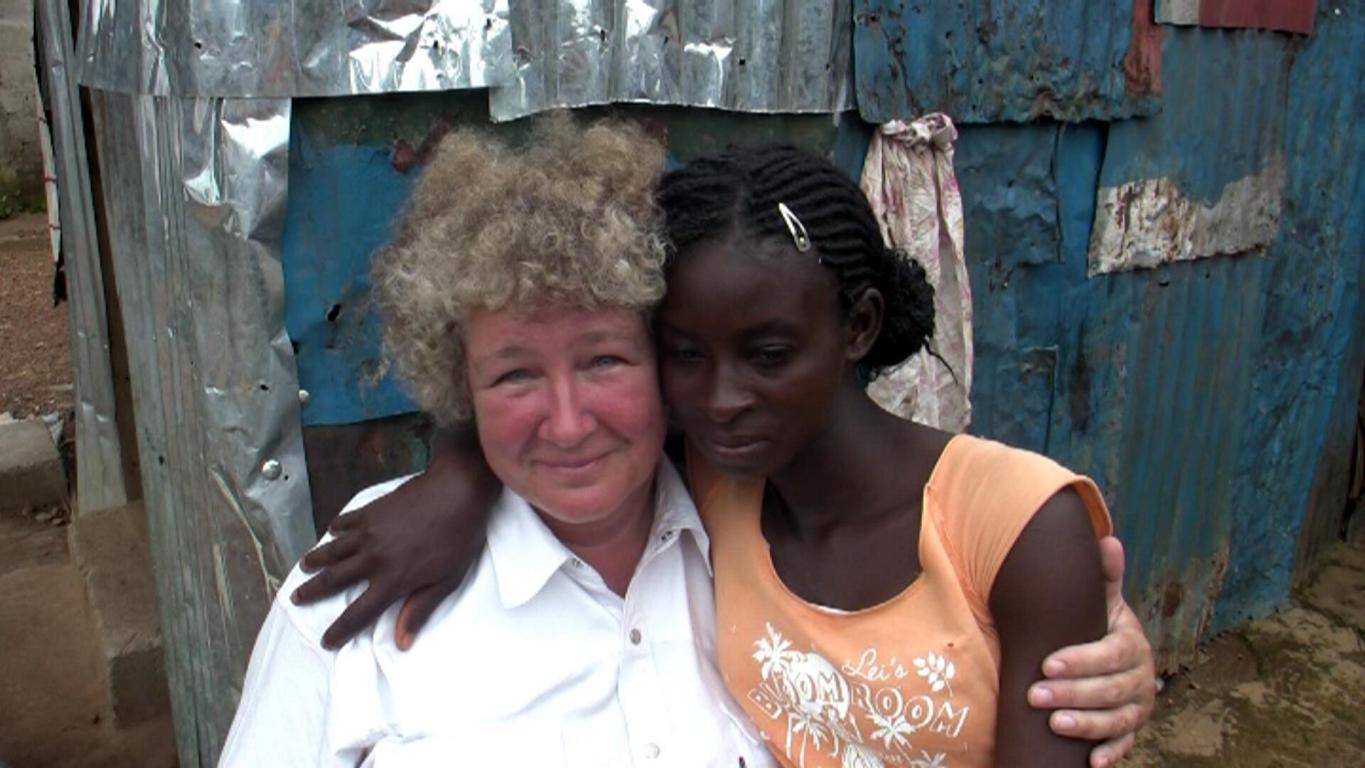 She was standing alone on the beach,
where I found Abass back then,
she looked at me with that look,
he ties up piece by piece.
She was sad, seemed empty,


it was hard for her to smile




I spoke to her tentatively:




Who hurt you so much? Yeabu is called the girl,




that on the beach I found




anxious, without hope,


I took her hand;
Yeabu, little girl,


what you say, that must not be!




Your tears are coming,




into my heart. Your soul once shouted loudly,




but the world around her remained deaf;

when her little heart breaks,
there was no escape;
her tears unseen,
so it can not go on,
where help is silent,
happens wrong, suffering happens! Yeabu is called the girl,
that on the beach I found
anxious, without hope,
I took her hand,


Yeabu, little girl,




what you say, that must not be!


Your tears are coming,
into my heart.Yeabu, little girl,


home of hope is near,




Yeabu, come home,




I am always there for you.

Yeabu, little girl,




you should never be sorry anymore!




God is our witness




and he saw us long ago. Yeabu, little girl,




home of hope is near,




Yeabu, come home,




I am always there for you.Yeabu, little girl,




you should never be sorry anymore!


God is our witness
and he saw us long ago.

Yeabu, little girl,




home of hope is love.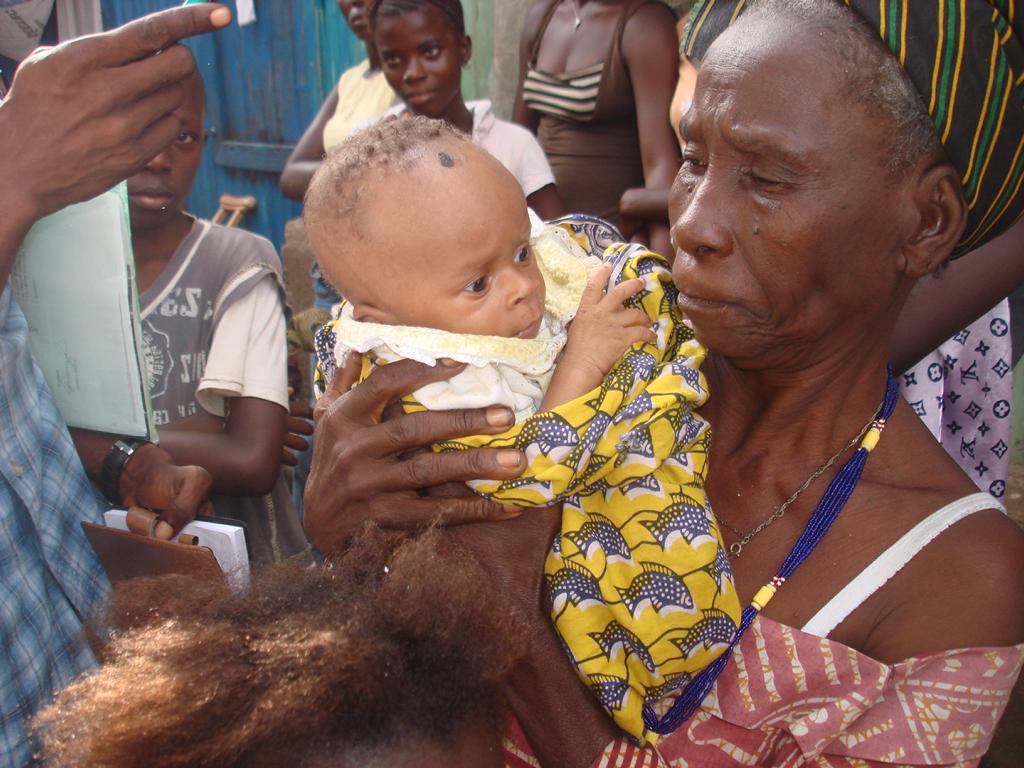 Little Abdulai Sesay is dead. He was not allowed to be even a year old. Yes, I cried when I heard it and still am very sad.
In July 2009 we met little Abdulai during our stay in Sierra Leone. He was just four months old at that time, tiny, malnourished and very ill. In her great distress and concern for Abdulai, his grandmother put him in my arms, in the arms of a stranger she did not know and on whom she projected all her hope. And it happened, lying in my arms, he fell into the middle of my heart. "He needs surgery, otherwise he has to die" - that was what I understood. 50 Euros became a fair chance for this handful of lives. Our good friend Lamin "Coleson" Bangura contacted the hospital. The details of the family were confirmed there. You will be completely quiet. 50 euros - a visit to the theater, a candle light dinner in a cozy restaurant, a few shoes that are just beautiful. And then 50 euros for a lifetime. You do not ask, there you give. With the little Abdulai in your arms you would have acted exactly the same way.
When Abdulai got his infusions, which should strengthen him a little to be operated on, we were already back home. And the news came: all right! Abdulai will get well. 50 euros - I admit it, that has already traumatized me a little.
Abdulai's story went through the press. Spontaneously, a godparent family from Wesel contacted him. Happiness and hope for Abdulai took on dimensions that were greater at that moment than the little fellow himself. This feeling is already enough to fold one's hands to thank the one up there.
Yes! - I already have a deep faith. God is part of my life as I am to His creation. Not more, not less.
Then came the rainy season. Worse than usual? We do not know it. But she came, the water rose and rose and the small corrugated iron hut of the Sesay family was so flooded that she could only escape from the water. She fled to a village to relatives. Was Abdulai sick? We do not know that either. It is probably to be assumed. In the country the need is even greater than in the city. There is never enough food. Certainly not a medical care. At the end of the rainy season the family started the return journey. Abdulai has not arrived at home. On the way he fell asleep, forever.
Little Abdulai Sesay is dead. Why ?? He was on such a good way. And if I look at the stars at night, then I know you are sitting on one. Abdulai. And when I look into my heart by day, I feel it in my arms, still. Abdulai. Then I suspect these quiet signs: The children of this world are all of us. Whether next door, in the next city, in Africa or Haiti. Always there where a child needs us, always there we are. A child whom we forget today will forget us tomorrow. A child we do not love today will not love us tomorrow. But we are born to live and to love and by loving we live. Not before and not afterwards. The world and we humans are in our own responsibility. It is not enough to say you have to do something, we have to start. Now! At this moment. We are black, we are white, we are Europeans, Americans, Africans, ..., we speak different languages ​​and have different religions, but the greatest, the connecting, this wonderful unique commonality: we are human! People, despite all differences. Let us be human!
Little Abdulai Sesay is dead. But the encounter with him is alive. Forever.
Adieu Abdulai.